The topics for this week's episode focused on highlighting the musical group Fruity Ukuladies and an overview of strumming and plucking technique.
Shout-out given to, Janie, who commented on the blog and asked a question on how to subscribe to the blog and/or podcast. Check out the sidebar menus to subscribe by email, or you can also go to iTunes to subscribe to the podcast.
Still on the look out for help with a tagline for the podcast…help!
Helpful links referenced during this episode:
Fruity Ukuladies YouTube Channel and YouTube Channel for Kids
Ukulele-Tabs Strumming Patterns
Silent Night Video with Strumming & Plucking
Thanks for listening to Ukulele Lately!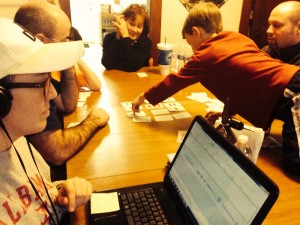 Podcast: Play in new window | Download