This week's episode discussed ukulele-related gifts I received for Christmas, two artist highlights (Walk Off The Earth and Josh Innerst), and the opportunity to win a Bushman Ukulele.
Shout-out was given to Patrik from Sweden for not only an encouraging comment, but also because he discovered a mistake on Episode 2. Thanks so much for the correction! 🙂
Christmas gifts mentioned: (FULL DISCLOSURE: If you purchase these items through the given Amazon Associate link, I will receive a commission)
Hal Leonard: Ultimate Fake Book and Hymn Fake Book
Hallmark: Yule K Lele
Links referenced during the show:
WOTE: Somebody I Used to Know (Cover)
WOTE: Royals (Cover)
WOTE: Gang of Rhythm
Josh Innerst: Give It Time
2014 Bushman Ukulele Contest
Ukulele Tabs Contest
As always, after you've listened to this week's episode, feel free to leave any comments or suggestions you have regarding show content, in the comments sections below. Don't forget to go to iTunes and rate/review the podcast as well. You can now also stalk…I mean follow…me on Twitter: @UkeLately. 🙂
Thanks so much for tuning in, and here's hoping that you…stay in tune!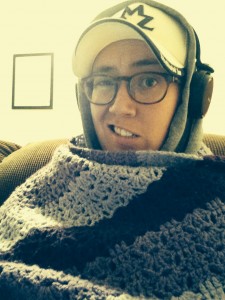 Podcast: Play in new window | Download