Greetings from the Midwest!
This week's episode was a difficult one to just be able to sit down and do. You might recall (Ukulele Lately: Introductory Podcast), that I mentioned moving back to America from Korea because of some health problems that my father had had. Just over two years ago, he was in great need of a liver transplant. Well, as we celebrated his two-year liver transplant anniversary, my father ended up being diagnosed with multiforme glioblastoma (stage IV). He passed away on November 26, 2014. So these past seven months have been filled with hospital/home visits, school teaching, and the traveling back and forth. I'm sure my family would agree with me when I say, we'd appreciate your prayers as we go through the rest of this holiday season…and as we adjust to our new normal.
Thank you for being patient through the absence…I hadn't even checked emails or anything with this site in the span of those seven months! So sorry for the delay. Hopefully the saying "absence makes the heart grow fonder" is true, eh?
Be sure to leave any comments or suggestions you have after listening, in the comments section below. Subscribe or rate the podcast on Stitcher or iTunes. You can email me at lweldy@ukulelelately.com or follow me on Twitter @UkeLately.
Thanks for tuning in and here's hoping that you…stay in tune!
"But we do not want you to be uninformed, brothers, about those who are asleep, that you may not grieve as others do who have no hope." I Thessalonians 4:13) Graveside Portion of the Funeral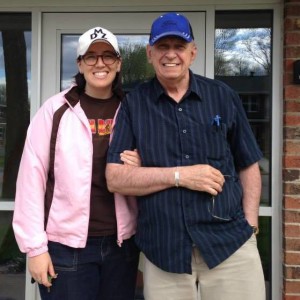 Podcast: Play in new window | Download