This week's episode includes a recap of my experience in Milwaukee last weekend seeing Walk Off The Earth in concert at the Pabst Theater. I also discussed another avenue for podcast subscription (especially via cars) through Stitcher. A final encouragement was given to ukulele beginners to just keep strumming.
Shout-outs came in triplicate this week to my mama, my brother, and a college friend!
Links mention during this podcast:
P&G Thank You Commercials for Olympics
Safe House Restaurant
Walk Off The Earth: Little Boxes YouTube Video
Stitcher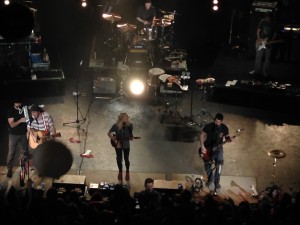 After you've listened to this week's episode, feel free to leave any feedback in the comments below or go to iTunes and rate/review the podcast there.
Thanks for tuning in and here's hoping that you…stay in tune!
Podcast: Play in new window | Download