This week's episode seeks to make up for the long delay since last post by doing four artist highlights: Trench, 3T2H, Danielle Ate the Sandwich, and the Ukulele Teacher; along with part two of audio software.
Shout-outs were given to Malc (for part two of his audio recording software question) and Walter (who will hopefully be available as a "field reporter" for the Reno Uke Festival happening 4/24 – 4/27).
Links referenced during the show:
6th Annual Reno Uke Festival
Trench: Vine Profile
3T2H: L'Autostop and Djangology au ukulele manouche
Danielle Ate the Sandwich: Dream A Little Dream Of Me and Website
Ukulele Teacher: YouTube Channel and Postcards from Italy
Adobe Audition
Audacity
Blue Microphones NESSIE Adaptive USB Condenser Microphone, Cardioid
 (Full Disclosure: I am an Amazon Associate, so if you purchase a Blue microphone via this link, I will get a commission.)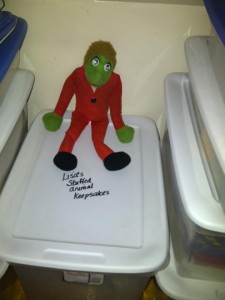 Don't forget to rate/review the podcast at iTunes, Stitcher or Podbay. After you listen, leave a comment or any suggestions you have below in the comments section. You can also email me at lweldy@ukulelelately.com or follow me on Twitter @UkeLately.
Thanks for tuning in and here's hoping that you…stay in tune!
Podcast: Play in new window | Download